Are you thinking of starting a business? Do you feel like your business has stagnated? One area small businesses overlook is content marketing. We rely on the goodwill of our neighbors and referrals from family and friends to expand. That's not sustainable.
We also know that cash is tight when you're setting up a business. So whether you need to buy stock or offering a service, you need your dollar to stretch as far as possible.
If you're looking to build your brand in a low-cost sustainable manner, content marketing is for you. According to the Content Marketing Institute, 48% of marketers surveyed reported that they used a content marketing strategy to generate revenue. In addition, 84% were able to build brand awareness. I'm sure you'll agree that these are two things you would like your marketing strategy to do for your business.
Below, let's explore what content marketing is and why it is important to create content for your target customers.
What is Content Marketing?
For this definition, we'll turn away from Webster's dictionary and turn to the industry. When some of the founders and CEOs of various companies in the SEO field were asked about content marketing, James Agate from Skyrocket SEO defined it as "creating and sharing valuable free content to attract and convert prospects into customers, and customers into repeat buyers."
James captures the core benefit of a content marketing strategy in this definition.
Let's break down that definition.
What is Valuable Free Content?
The consumer determines the value of anything. Consumers value something that solves an issue they have. Therefore, when you create content, you should solve a problem for the reader, user, and potential customer.
That is where you begin with content marketing. First, clearly define what problem your content is going to solve. There are lots of technological resources dedicated to helping you highlight problems experienced by your target market. This is why we do keyword research.
Do I need to define what free means? Just in case, I will. You will not charge your target audience to view this content, at least not yet. However, just because you're not asking for money doesn't mean you can't ask for anything.
If you visit the Smart blogger website, the brainchild of Jon Morrow, an industry icon, you will come across this pop-up.
He's not asking for money. Instead, he's offering a valuable resource in exchange for an email address.
Just because you are offering information for free now doesn't mean you can't monetize that same content later. For example, Michael Bush, the author of The Practical Beekeeper, turned his website into a book, which is popular in the beekeeping community. He notes that everything on the site is in the book, but people are willing to pay for the convenience of having a consolidated resource.
Another example is Pat Flynn, founder of Smart Passive Income, who turned some study notes into a PDF and sold it as an E-book. So, making quality content free now doesn't mean you can't monetize it later.
For a while, we thought about content marketing as primarily a written resource. Now, methods used to reach the customer vary from video, infographics, memes, gifs, animated videos, and podcasts.
Fortunately, they are not mutually exclusive. Neil Patel has mastered the art of combining blog posts and Youtube videos so that the same content is accessible to both readers and viewers. If you're camera shy and like to play with words, you can write and create infographics. If you like to interact but don't like the spotlight, try starting a podcast. You can then create blog posts from your episodes and vice versa.
As you can see, content marketing covers a variety of mediums.
Why is Content Marketing Effective?
It appeals to your audience in two significant ways. 1st, it provides them with valuable knowledge – a solution to a problem. If they are looking for information, they find it. If they are looking for instructions on how to do something, they find it.
Second, it's free for potential customers. They get something they need without going out of pocket. It's a great deal for your digital marketing campaign. In return, you earn their loyalty and build brand awareness. When you offer a product, your audience will feel compelled to support you. More importantly, they believe in your product because they believe in you.
Also read: How to Scale Your SaaS Business with Tech Content
How Did Content Marketing Come About?
Cyrus Shepard, former CEO at SEO-Moz, shares on ProBlogger that once Google declared war on poor quality content, content marketing became popular. After years of cheating the system, Google updated its algorithm so that keyword stuffing and other bad search engine optimization techniques couldn't hide poor quality.
It exposed the ugly side of search engine optimization (SEO), cleaning up the digital marketing industry for the better. Creating quality content is now the surest way to a top Google ranking and a key pillar of any digital marketing strategy.
What Are The Types of Content?
The type of content you use depends on the digital marketing message you want to send. That, in turn, is determined by the area of the marketing funnel you want to target in your prospective customers' buyer's journey.
Top of the Funnel (TOFU) content solves a reader's problem. They comprise list posts and how-to guides. They are general to your niche, not to your product. You use this type of content to build a name for yourself.
Middle of the Funnel (MOFU) content is where you generate interest for your product. Again, this information is still free, still valuable. Still, it aims to demonstrate your ability to solve the reader's problem, even though you're not going to use that content to sell anything at this point. Examples of this type of content include newsletters, product reviews, demos, e-books, and case studies.
Bottom of the Funnel (BOFU) content converts that interest into a sale. This is content on your sales pages, promotional emails, customer testimonials, and virtual events.
Now you know what content marketing is and a little about what it entails. Next, we will answer the question "why is content marketing important" and why you should start now.
Also read: How To Market A Small Business on a Limited Budget
Why is Content Marketing Important?
1) Preparing Your Content Marketing Strategy Helps To Understand Your Target Audience.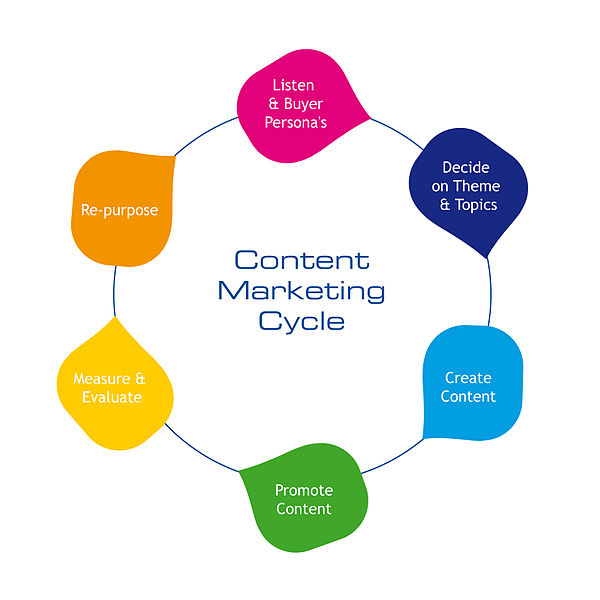 Let's say you want to run a marathon.
What do you do? You train your body with exercise. You change your eating habits. You prioritize sleep. You aim to get your body in the best shape possible to get you through those 26 miles.
What happens after the marathon? You're still in great shape. You have more energy. You're swimming in endorphins. Getting ready for the marathon gave you benefits beyond enduring one race. Content marketing is similar to that.
Before you start writing articles or hire a writer, you need to do some groundwork. One of the items on the checklist is identifying your customer.
Who is your target audience?
What information are they entering into search engines?
How can you provide value to them?
What can you provide that they won't find elsewhere?
What frustrates them?
What are their priorities?
What do they value most?
Asking these questions helps you build a buyer persona. That guides your content creation process, providing information that they want to read. It also helps you design and continuously improve your products, further delighting the customer.
In addition to building a customer profile, you will also keep up with industry news and trends, allowing you to remain relevant. Your content strategy will influence all other facets of your business, building greater efficiency.
2) Increase in Brand Awareness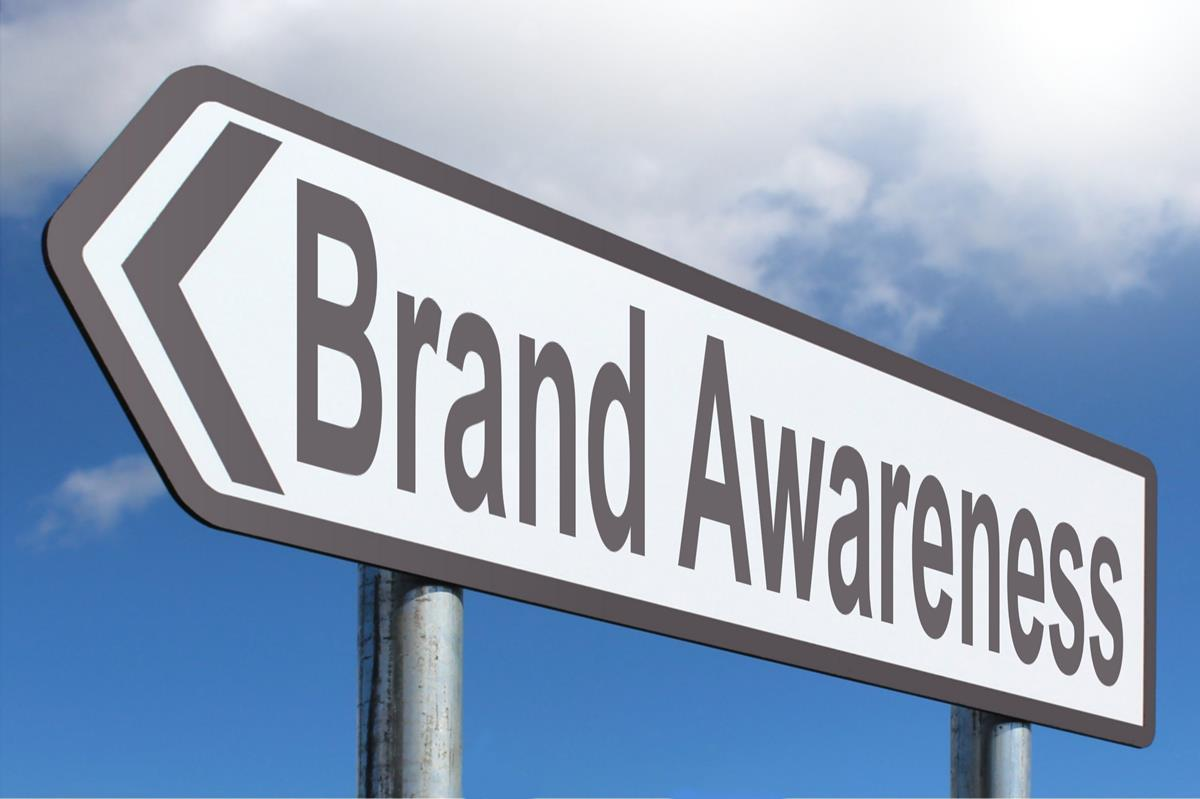 Once you've identified who your audience is, your end game is to close a sale. Think about the vendors you voluntarily do business with now. They are businesses you feel you know. You like dealing with them, and you trust them. That seems daunting when you think about getting the internet to know, like, and trust you.
The principle here is that people get to know you before they have to spend money on you. Great content gets you an audience that doesn't have to pay for anything. They are very willing to consume what you have to offer at that point.
If you provide value in the content, meaning the information is actionable, your digital marketing audience starts to like you. They feel that they didn't waste their time on your site.
If they get good results, they start to trust you. Even though they might not jump to the buying stage immediately, this is a new relationship you have formed that has potential. They can share your content, helping to spread the word about your brand.
We used the marathon metaphor in the first point because content marketing is a long-term investment. The payoff can take months, or years depending on your niche. When it is done well, the return on investment is well worth it.
3) Educate Your Customers/Audience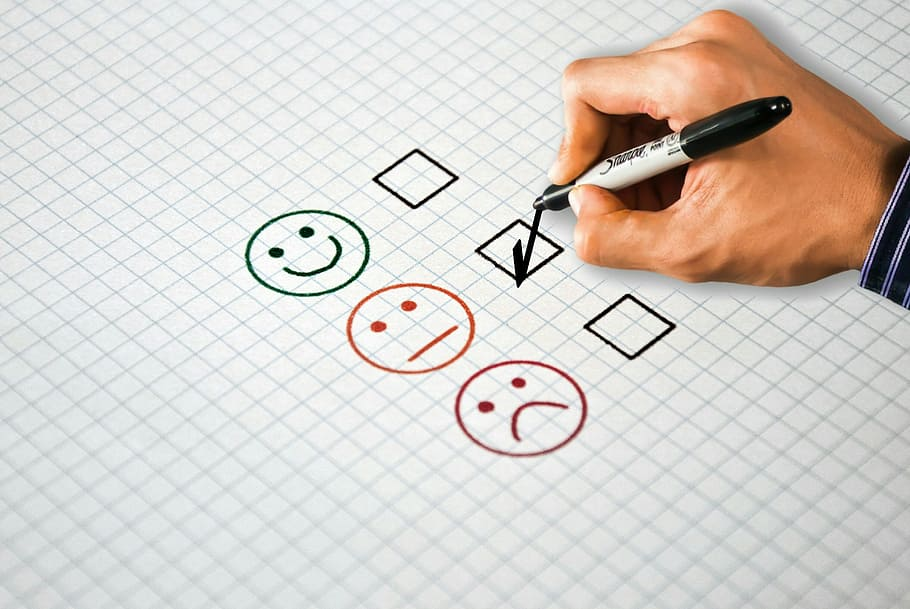 What your customer needs to know and what they want to know is not always the same thing. For instance, beekeepers often have to assure clients that crystallized honey isn't bad or fake.
Many people wait until it's too late to invest in a life insurance policy, believing that they are too young. Most of us think an investor needs thousands of disposable income in dollars, yet anyone can start small and grow their investments.
Bridging the gap between what your customers think they know and what they need to know allows them to be more receptive to your products. Think about it as a factory tour. The more you know about how something is made, say chocolate, the more you appreciate it.
Educating your audience can be done in snippets making the content sharable on social media. True educative content provides your readers with value and arms them with principles that they can apply beyond your products. That helps to earn the trust and loyalty of your readers.
4) Continuous Engagement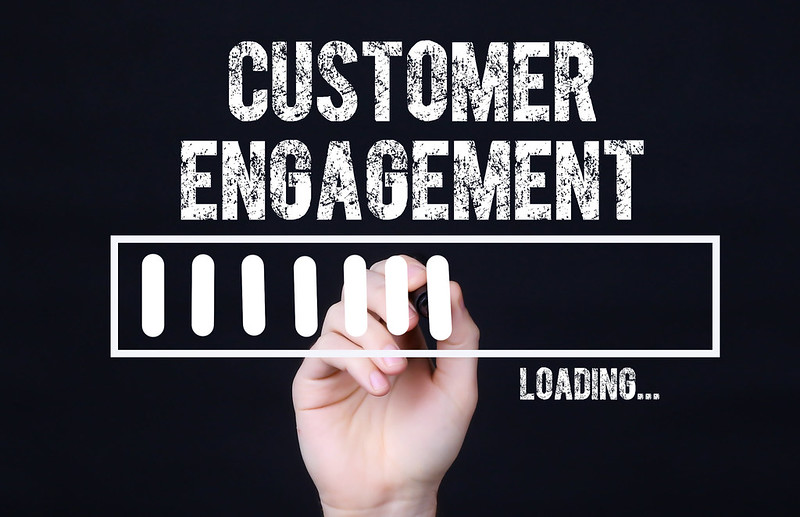 Creating personalized engagement with your customers can be a challenge. How can you show you value your clients beyond the revenue they generate? How do you maintain relevance in the eyes of your customer without being too pushy? Content marketing.
Top-of-the-funnel content that covers information that helps your readers solve a problem. This kind of content is always in demand. This is where you capture the attention of your audience. The more they read from you, the more they trust you.
Then they may move to middle-of-the-funnel content.
At this stage, the reader wants to know more about your solutions/products. Even though you have earned their trust, this doesn't mean that they stop reading your top-of-the-funnel content.
At this point, they could be your ambassadors, helping to generate social shares as they learn more about your products. Then, as a reward for their loyalty, you share even more information with them, a free e-book, newsletter, and whitepapers via email.
Once you get your readers from
"What tool will help me solve my problem?" to "where can I find this tool?" that is when you guide them to the sale.
Bottom-of-the-funnel content builds on the momentum of the other two types of content. These will be your sales pages, sales emails, and webinars with a call to action at the end.
With time and consistency, readers will find you dependable. Even if you sell a seasonal product, putting out relevant content throughout the year elevates your standing in the eyes of the reader. Once that time of year comes along, you are the person they want to call.
5) Inspire Social Shares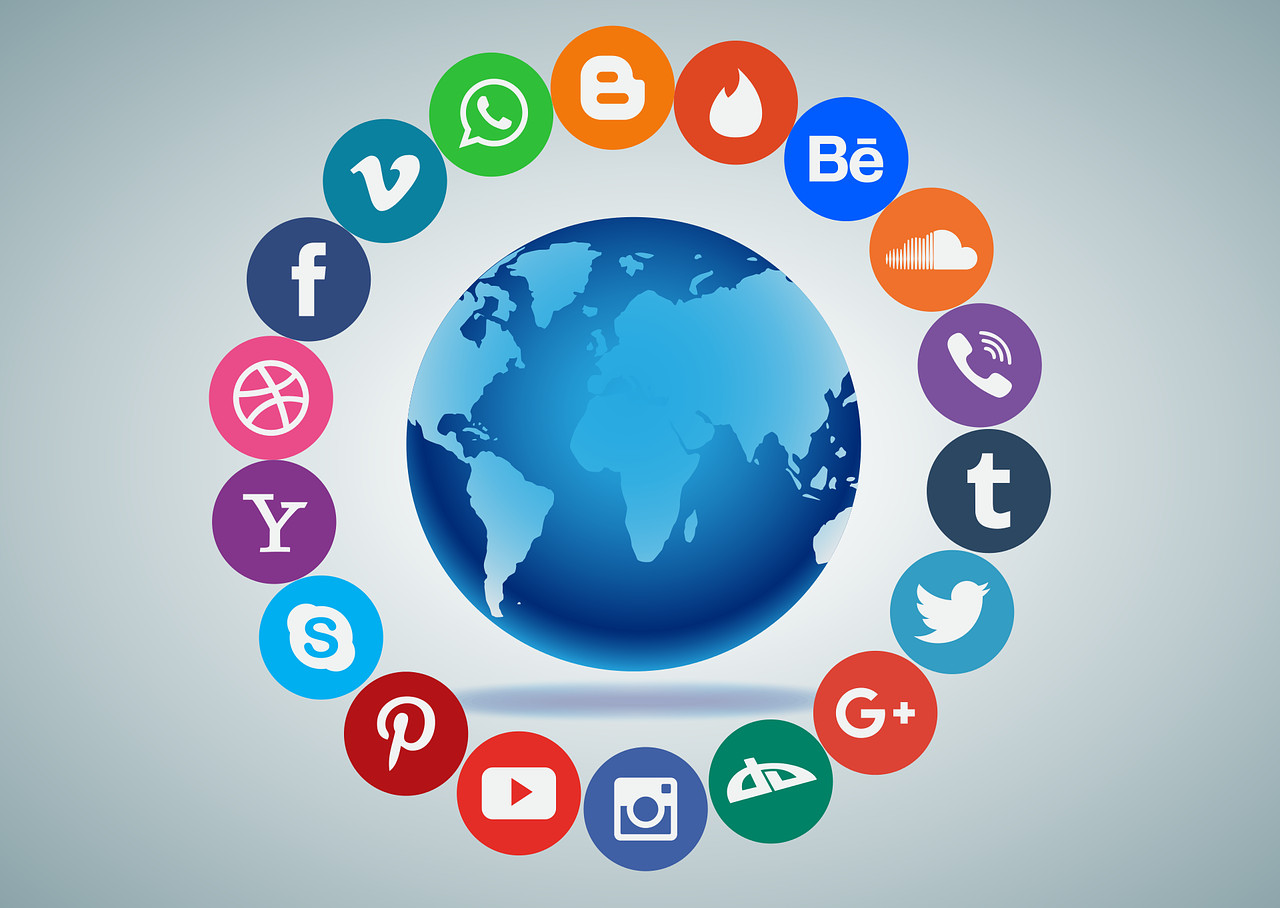 The value that people derive from their Facebook groups cannot be understated. Social media has become a leading source of information, which is great but also terrifying. By packaging information for social media posts, you can start to build an audience even before you begin to rank on search engines. Let me give you an example.
On Facebook, there's a group of women in beekeeping. Many members will ask for help or information directly from the members. Sometimes, this information is technical, such as how a particular mite treatment product works. They could have looked up the information on Google or visited the manufacturer's website. But they don't feel any connection to the search engine or the manufacturer. Instead, they will rely on the word of a layman who may or may not understand how that product works. That happens on every social media site. People rely on what they feel is their online community to solve problems.
Sharing an article, infographic, or video relating to a common problem in that community earns you mileage. There's a pretty high chance that the afflicted and many other sufferers going through the comments will eagerly click on that page. It is viewed as tried and tested, therefore trustworthy.
6) Appeal to Influencers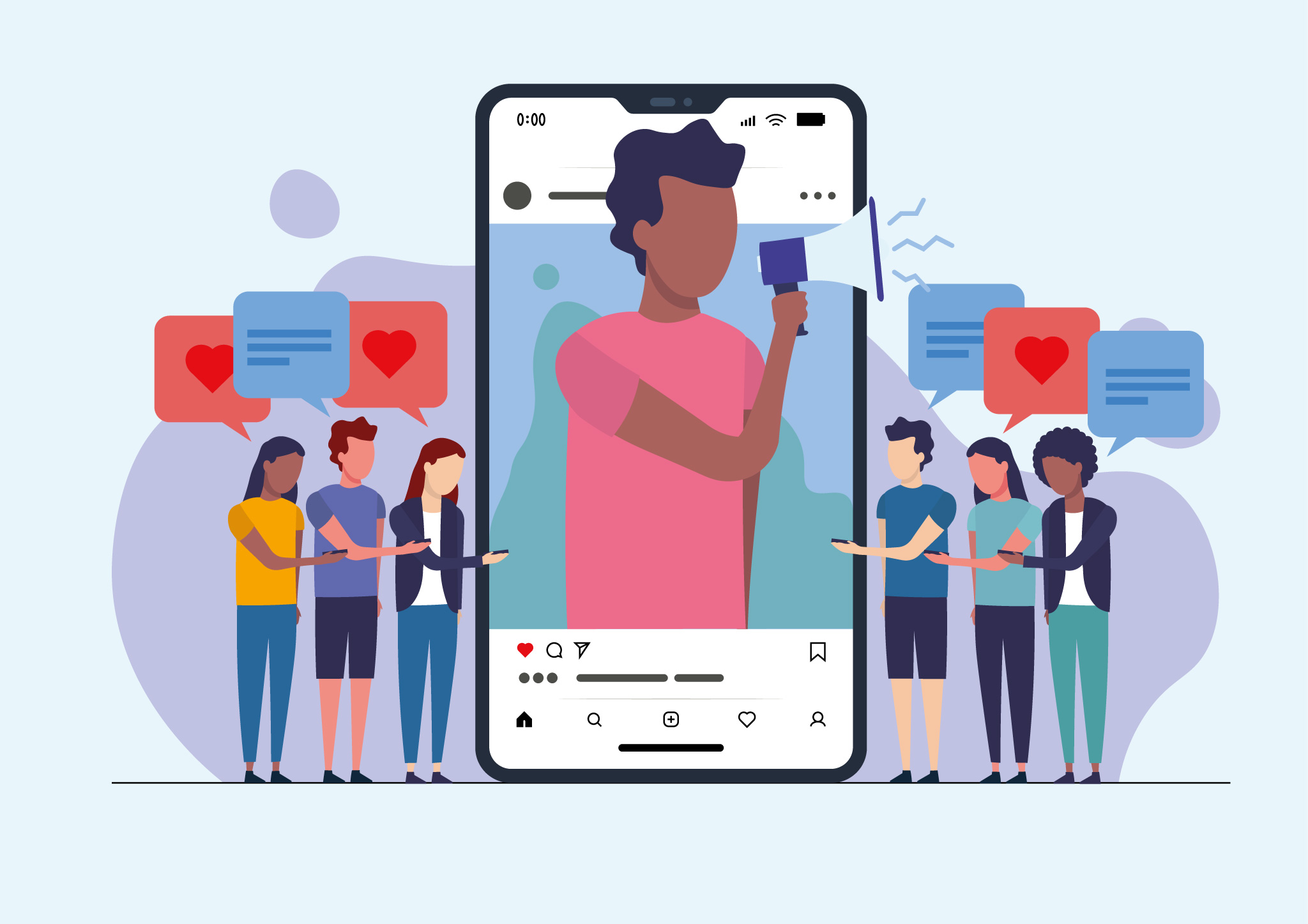 Do you remember when the Snapchat stock took a hit because a Kardashian said it was over? Or when Coca-Cola had a melt-down because Ronaldo pushed aside their product to reach for water? That's the power of an influencer.
Not all influencers wield that level of power. Most won't sway the stock market with their opinions, but they have built a healthy number of followers. Therefore, if they recommend a product, some followers will trust it on that basis alone.
An influencer can become your brand ambassador if they find value in your content. Whatever your niche is, you are likely to find someone who wants to direct their followers to a product or content that will solve a problem. Now, you may think that all recommendations made by influencers are financially backed, but that's not the case.
Many of them are willing to link to content that they know their readers will find useful.
You don't have to wait until they happen to come across your content directly. Instead, you can approach them virtually, of course, tell them what you've come up with, and ask them to read through, share and give feedback. It won't cost you anything, and the potential for social clout is worth it.
Neil Patel talks about his approach to influencers here. He starts by referencing something that the influencer shared that's related to his topic. He then points out that he has come up with something similar but either goes into greater detail or offers more real-life examples or something that makes it significantly different from what they shared. You then ask them to view your content and possibly share if they find it helpful.
Many experts started their businesses this way.
7) Attract Quality Backlinks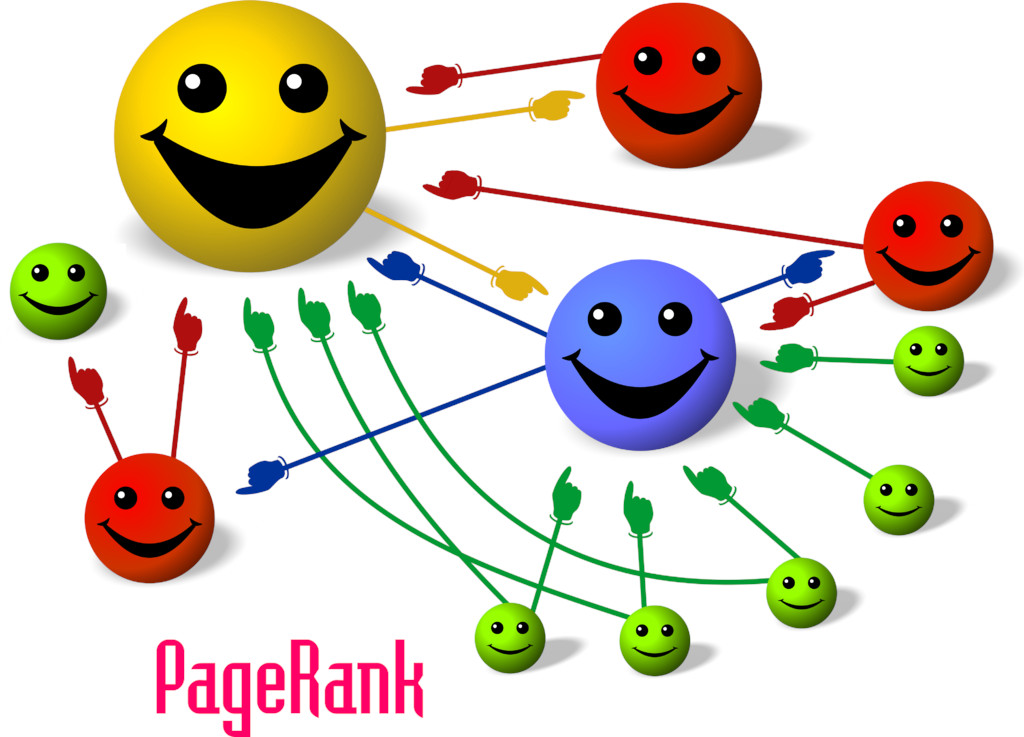 What are backlinks? Throughout this article, there are several links to other sites we feel provide helpful information for you, the reader. It is one of the things search engines use to determine quality content. For example, if stereotypical valedictorian speeches were blog posts, the typical backlink would be to Webster's dictionary.
Backlinks are not made equal. If poor quality content is linking back to you, that is not helpful at all. You want quality backlinks. In the previous section, we talked about getting influencers to share your content. You can also get them to link to your content.
Niel Patel talks about the value he derives from linking to a valuable resource. Although this might drive traffic away from your page, you still retain the relationship with the reader. Thus, you could be one of the links others use in their content.
This is one of the reasons why content marketing is a long-term investment. As you earn the trust of your audience, those creating content will link back to you as an authority. That, in turn, leads to more organic searches.
8) Cheaper Than Other Forms of Marketing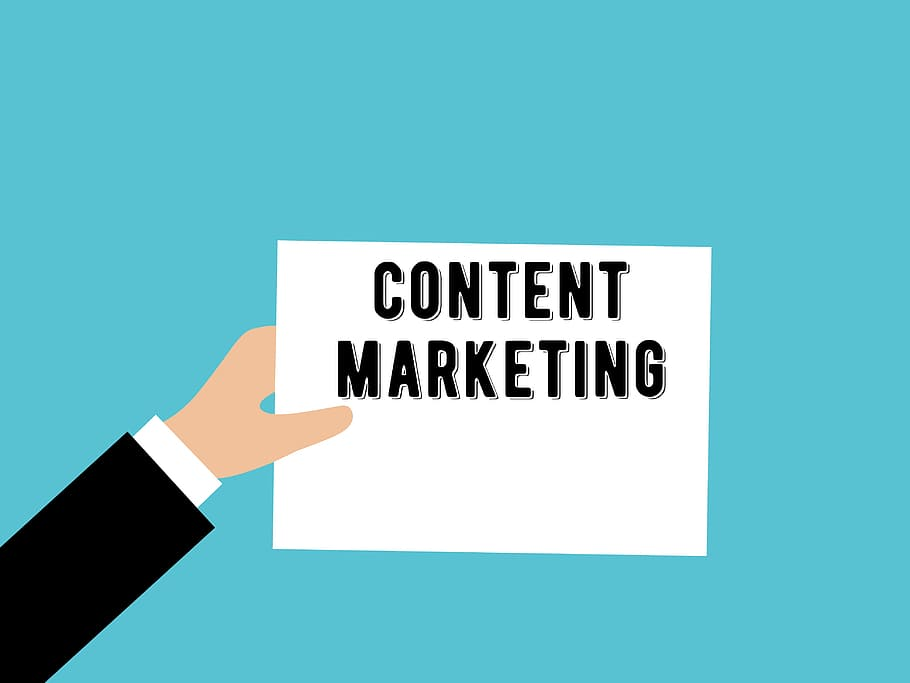 The one place small businesses fall short is in advertising. They do not allocate a budget to marketing, yet this is fundamental to the business's success.
One of the reasons people do not invest in marketing is the idea that it is too expensive. Why? Because we grew up thinking about ads as T.V advertisements, billboards, and recently, digital screens. That ad space comes at a hefty price, and it locks small businesses out. There is another way.
Content marketing isn't free but is a lot cheaper than what we think of as traditional advertising. You can create the content yourself at the beginning. Then, you can promote it on your social media channels and push that as far as you can. You can do the leg work, reaching out to influencers. You can set up virtual events, even with a small number of people, and see that grow over time if you remain consistent about the quality of content. Darren, the founder of Problogger, talks about the impact of holding events on his podcast even when you do not feel like you have a quorum.
Content marketing works a little differently from traditional marketing. Buying prime time slots on t.v was an incentive for immediate results. With time, that interest would wane, and it would be time for another ad campaign. On the other hand, content marketing starts slow, with little impact in the short term, but the same content can generate business for years to come with little effort and investment.
Pat Flynn, a master of creating passive income, talks about this effect on his podcast. The first product he sold as an e-book was a collection of revision notes for an architectural test that he had been collating. When he was writing the material, he didn't realize the interest his content would generate. His audience found value in his information and would link back to it and recommend it socially. When he finally decided to monetize, the audience was ready and willing, but that was years later.
The beauty is that you can create content today with whatever you have and build content marketing momentum.
9) Overcomes Ad Blindness A.K.A Banner Blindness.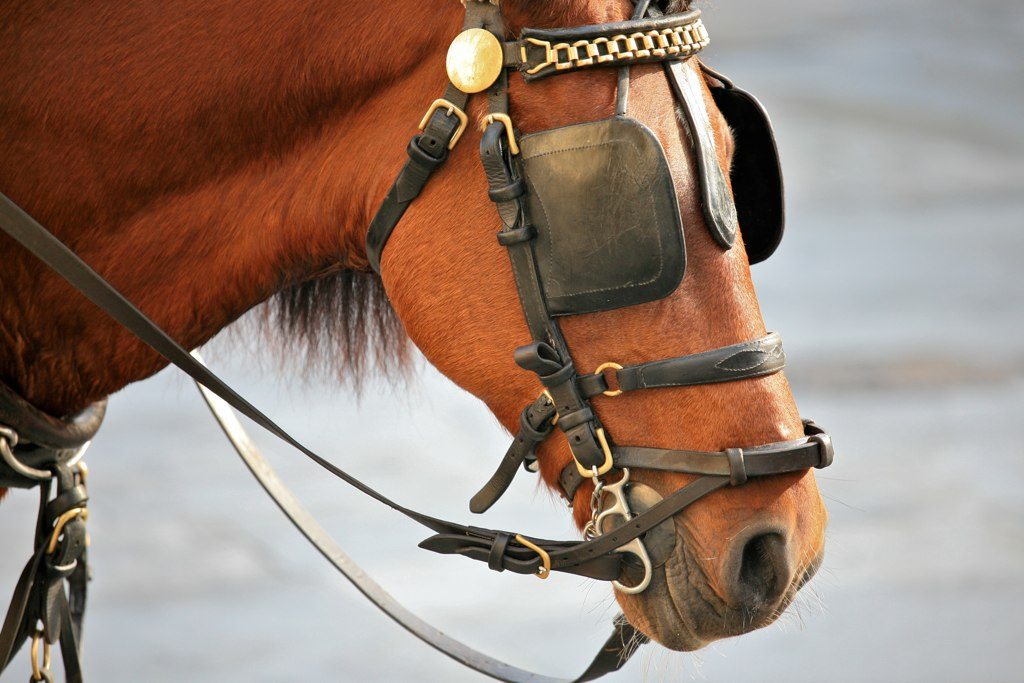 What is banner blindness? Ad blindness or banner blindness is the behavior exhibited by users where they ignore ads or ad-like content. I'm sure you do it too but haven't noticed that you do it. Whenever we Google something, many of us scroll past the ads to find the answer. In fact, according to Google Analytics, most searches fall in the non-click category. Most of us scroll down, look at the featured snippet, and are satisfied. We are not saying that ads do not work, just that we have a bias against them.
Content marketing aims at generating organic traffic. Even on social media, many of us will see that little "sponsored" text and scroll past and stop at an infographic shared for seemingly no financial benefit.
The Nielsen Norman Group has an eye-opening article demonstrating the results of a study that they carried out. They were able to track the eye movements of the subjects participating in the study and map out where on the screen their focus lay. Unfortunately, we pay little attention to ads, despite their position on the page.
Content that does not bear the 'ad' tag is seen as objective, honest and unbiased. The reality, at that point, does not matter. The perception of the reader is what leads to increased traffic. What keeps them coming is reliable information.
10) Stepping Stone To Other Promotional Activities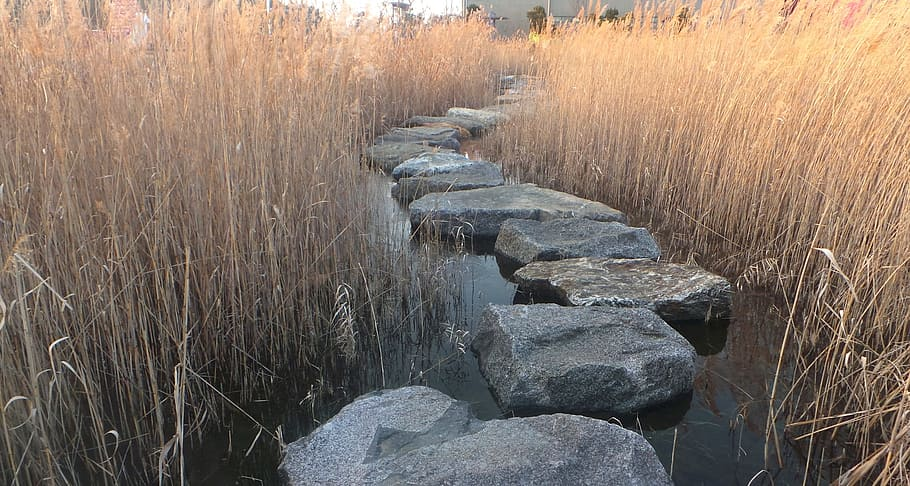 When I first heard about content marketing, it was about written articles. Now, there's so much more to content marketing, including videos, memes, animated gifs, animated videos, infographics, and podcasts. Brian Dean, the founder of Backlinko and a recognized authority in SEO, talks about his audience leading him to start a Youtube channel. Although he started out writing long-form, in-depth articles that serve as guides for those in need of SEO knowledge, he realized that his key demographic was consuming a bulk of their content through videos.
Pat Flynn has a blog, podcast, Youtube channel and holds live events. Wherever you start creating quality content, there is always room to grow and capture a wider audience.
Also read: Best AI Tools for Digital Marketing
To Sum Up
So, in summary, why is content marketing important? Content creation is practical, scalable, and effective. Consistent content that provides value to the reader continues to offer a healthy long-term return in terms of brand awareness and a positive brand reputation. Creating quality content requires patience and a willingness to learn and adapt. You can learn it as you work with it.
If you have any questions or comments, please let us know in the comment section below. If you were waiting for the perfect time to start your content marketing journey, it's now. Find out how we can help you by contacting us today.
Also read: 18 Latest Content Marketing Statistics That Marketers Can't Ignore